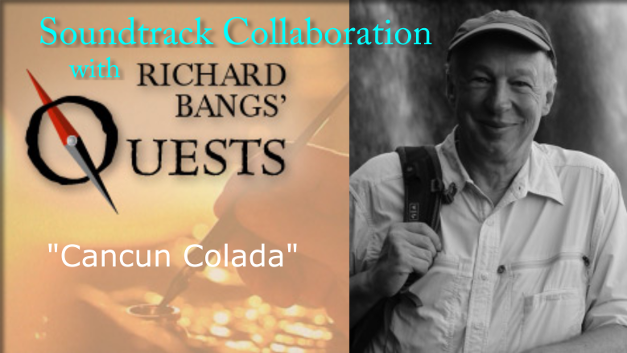 My introduction to globetrotting adventure traveler, Richard Bangs, came at his own home in Venice Beach, CA where we met during a performance I gave for the birthday party of our mutual, close personal friend, Dan Deppen.
It was a grand night, with great food, music of course, and fun that we have since endearvored to repeat. Richard's partner Laura Hubber and son Jasper are just great people too, so down to earth and easy to relate to, a nicer family you'll never find. And I would be totally remiss if I did not mention how talented and well respected Laura is in her own right, a Harvard-trained media expert, and long-time producer and reporter for the BBC World Service.
She was a Foreign Correspondent in Bosnia and Herzegovina, for The San Francisco Chronicle and The European newspapers, and has consulted and reported from around the world, including Afghanistan, Cuba, Egypt, Israel, Macedonia, Myanmar, Kurdistan, Turkey and Rwanda. Oh yeah, she definitely gets around the world on her own too!
Laura co-produces: Adventures With Purpose, PBS television specials, with Richard; and son Jasper obviously the most, well-traveled young man I have ever met, with a penchant for anything with wheels and wings. Imagine that?! It's no wonder that this dream-team family of world travelers calls the "crossroads of culture" Venice Beach, CA home. After all Venice is world renown as a hangout for the creative and the artistic.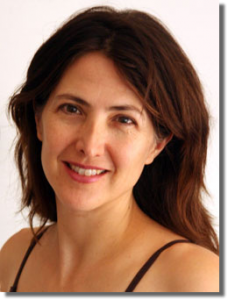 Laura Hubber
But I just can't decide if it is ironic or perfectly fitting that their house is on a street that was once a canal waterway, it doesn't mater, Richard is never one to sit in any one place long and home seems only a brief stopover place to regroup before taking off on another adventure. He is a soft spoken, self-unassuming man in person. A world adventure traveler – you surely wouldn't know it to meet him, his quiet demeanor hides his many talents.
In addition to making his first descents down 35 rivers, including the Yangtze in China and the Zambezi in Africa, this ol' river guide has racked up extensive experience as a guide, travel writer, TV host, producer, and entrepreneur. I don't know why but I always seem to be spirit-drawn to fellow entrepreneurs.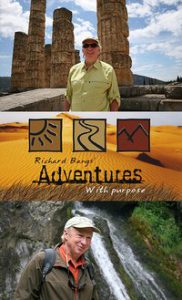 Adventures With Purpose, PBS Special
Richard Bangs
Perhaps it's this same spirit that drew Richard and his friends, Lew Greenwald, and John Yost together to found Sobek Expeditions back in 1973. They led an expedition on, the Awash – a little-known African river filled with…, wait for it… Crocodiles!
The trip was originally meant to be a "last fling" after recently graduating college before they all planned to enter the routine working world; instead it ultimately inspired them to form a commercial international rafting company, naming it after ancient Egyptian god of crocodiles, Sobek, what else?! So that experience was most likely the turning point, the axiom moment in time, defining the vehicle for his wanderlust adventure travel career.
Many travel adventure years later in 1991, Sobek Expeditions would merge and become Mountain Travel Sobek, and it was during that time, around 93′; Richard helped develop a pioneering website that was among the very first travel site on the internet. His early entrepreneurial vision to broadcast an entire Antarctica expedition – live over the internet in a 1995 web production called Virtual Antarctica caught the attention of Melinda Gates, who persuaded him to leave Mountain Travel Sobek and join Microsoft in 96′. He became editor-in-chief and launched yet another new, pioneering web site featuring live, multimedia dispatches from expeditions around the world called, Mungo Park. 
I've personally enjoyed reading his many fascinating articles, and have yet to finish all of his books. Richard Bangs has written 19 books in all – including the multi-award-winning The Lost River, about his expeditions in Ethiopia – and hundreds of travel articles for The Huffington Post, Slate, The New York Times, MSNBC, and other publications.

If that's not prolific enough, Bangs has also given lectures at the Smithsonian, the National Geographic Society, and the Explorers Club; served on the founding executive team of Expedia.com and as president of Outward Bound, an internationlal non-profit, independent outdoor education organization with approximately 40 schools around the world and 200,000 participants per year. He is host and co-executive producer of the Emmy award winning American Public Televsion series Adventures With Purpose, which has evolved to Richard Bangs' Quest. 
And now…we can add song lyricist to his credits. Richard approached me with the task  of producing a song called "Cancun Colada" he penned for a piece on Cancun, featured on his series show Richard Bangs' Quest. It's a tongue in cheek twist on the Rupert Homes classic song, "Escape" otherwise known as "The Pina Colada Song" and describes the many wonderful features of dream destination vacation Cancun.
It was a total blast to work with Richard on this project and I'll look forward to more in future.
Egészségedre Richard! (Hungarian; Cheers – to your health Richard)
Here is our final video project: Cancun Colada