Somewhere between Tommy Bahama cool and Jimmy Buffet casual, with a liberal mix of Bob Marley and Santana, you'll find the beach party vibe of Chris Arpad as he sings and plays yacht rock and tiki party favorites on steel drums.
This extended island vacation party has been going on since 1985. You'll love it when you hear it and you're halfway there. . . Kokomo & Margaritaville are on your call.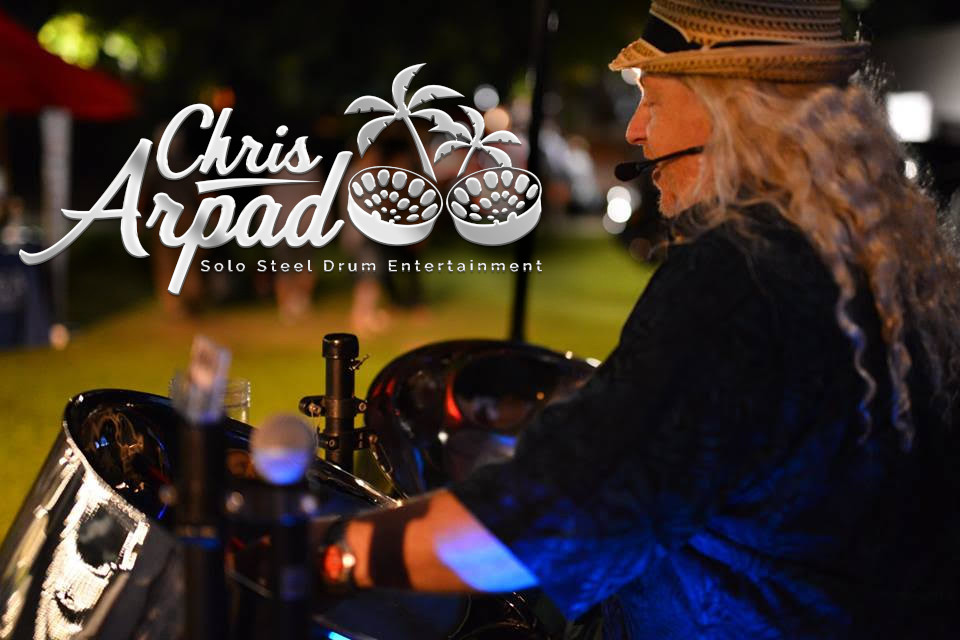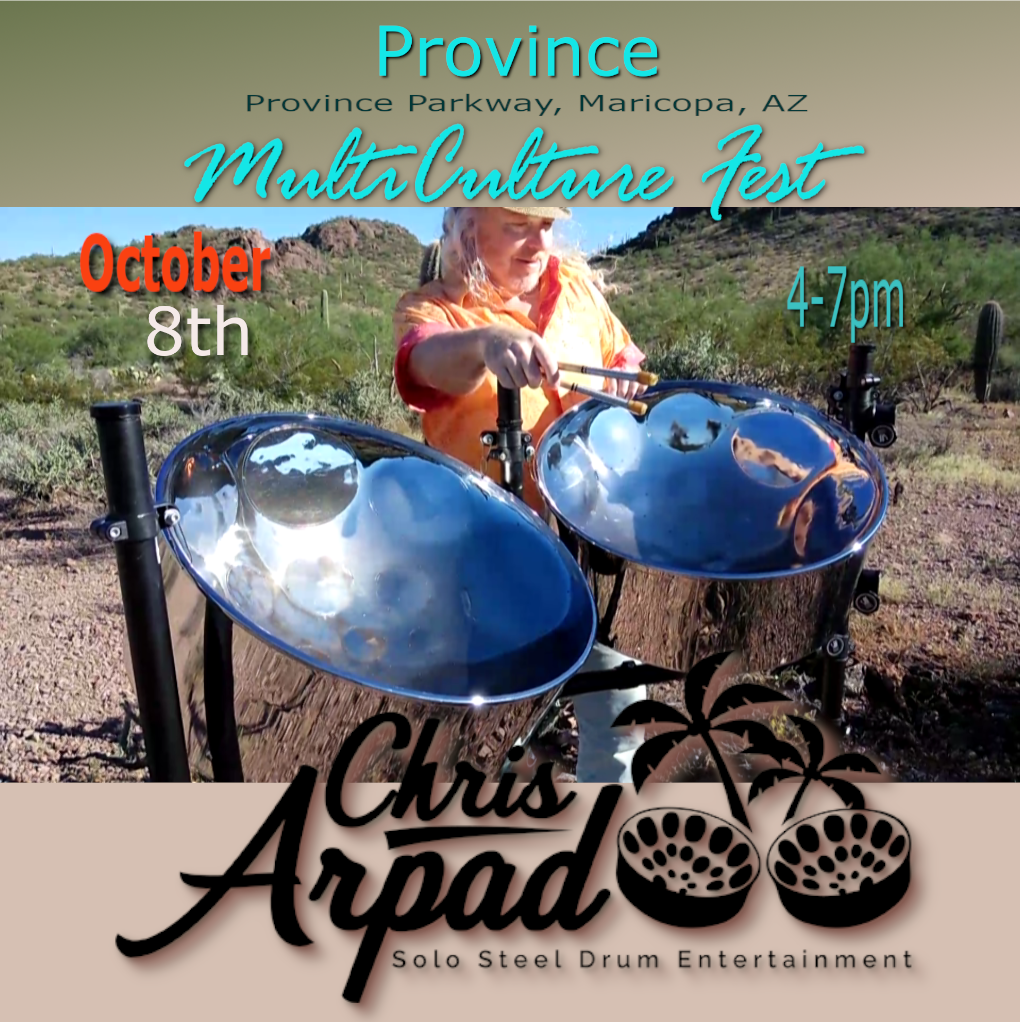 Maricopa Multi Culture Festival
Province Parkway
In the desert you can remember his name. . .
      he's playing steel drums to the beat of the rain.
Like the cool wind in your hair or a breath of fresh air, the vibration of his steel drums rises up like the welcome relief of an unexpected shimmering oasis in the warm desert air.  
At home in the Sonoran desert city of Tucson, AZ. Chris enjoys performing for a wide variety of venues, whether he's entertaining acquaintances and old friends or discovering those that he hasn't met yet.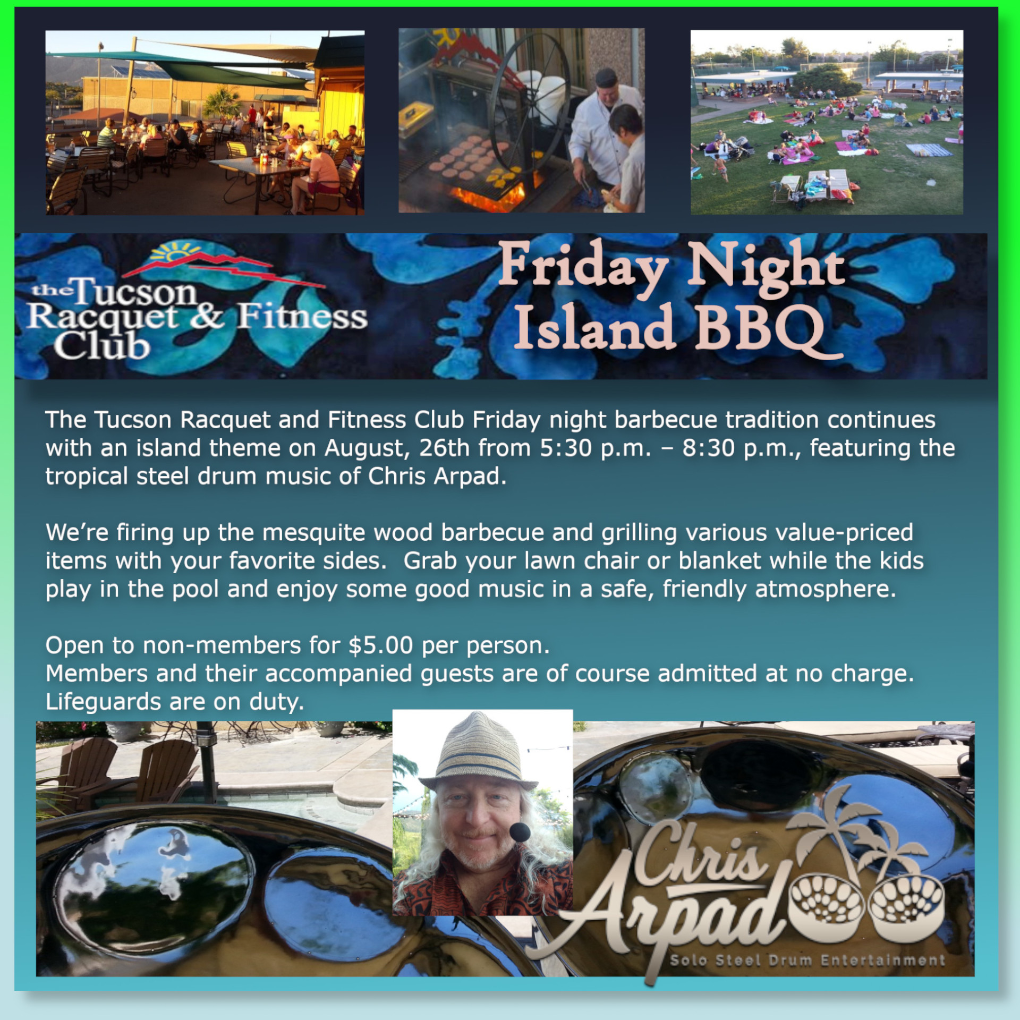 the Tucson Racquet & Fitness Club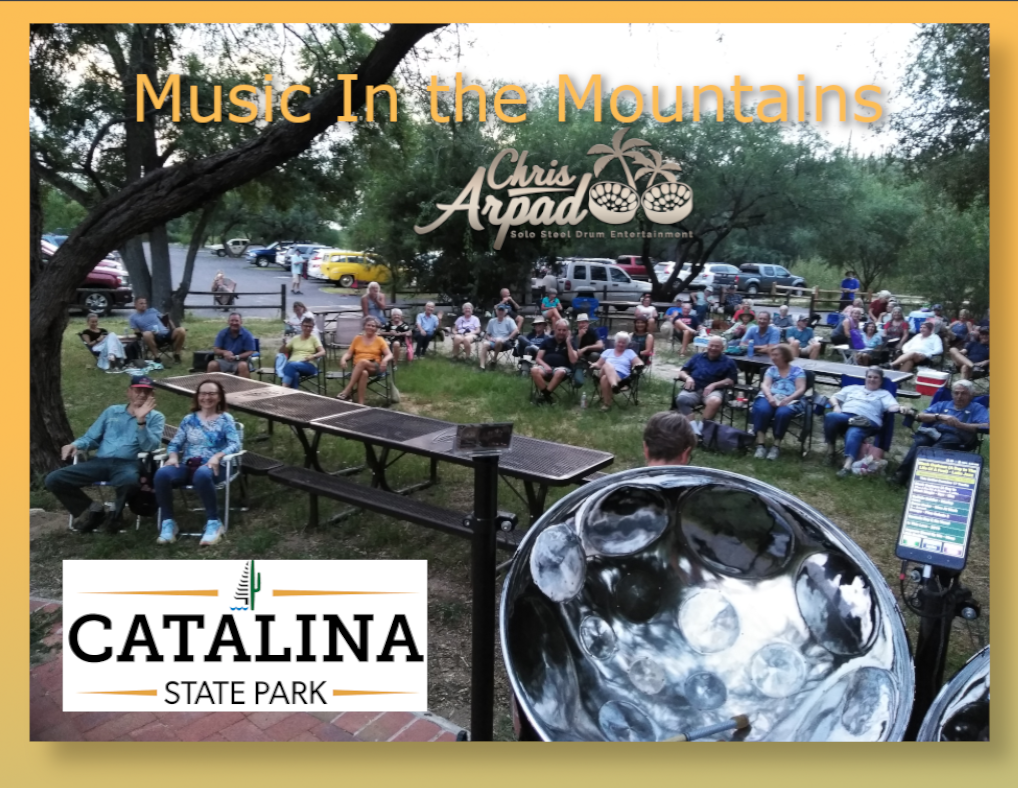 Catalina State Park – Music In The Mountains Series – Sept 3, 2022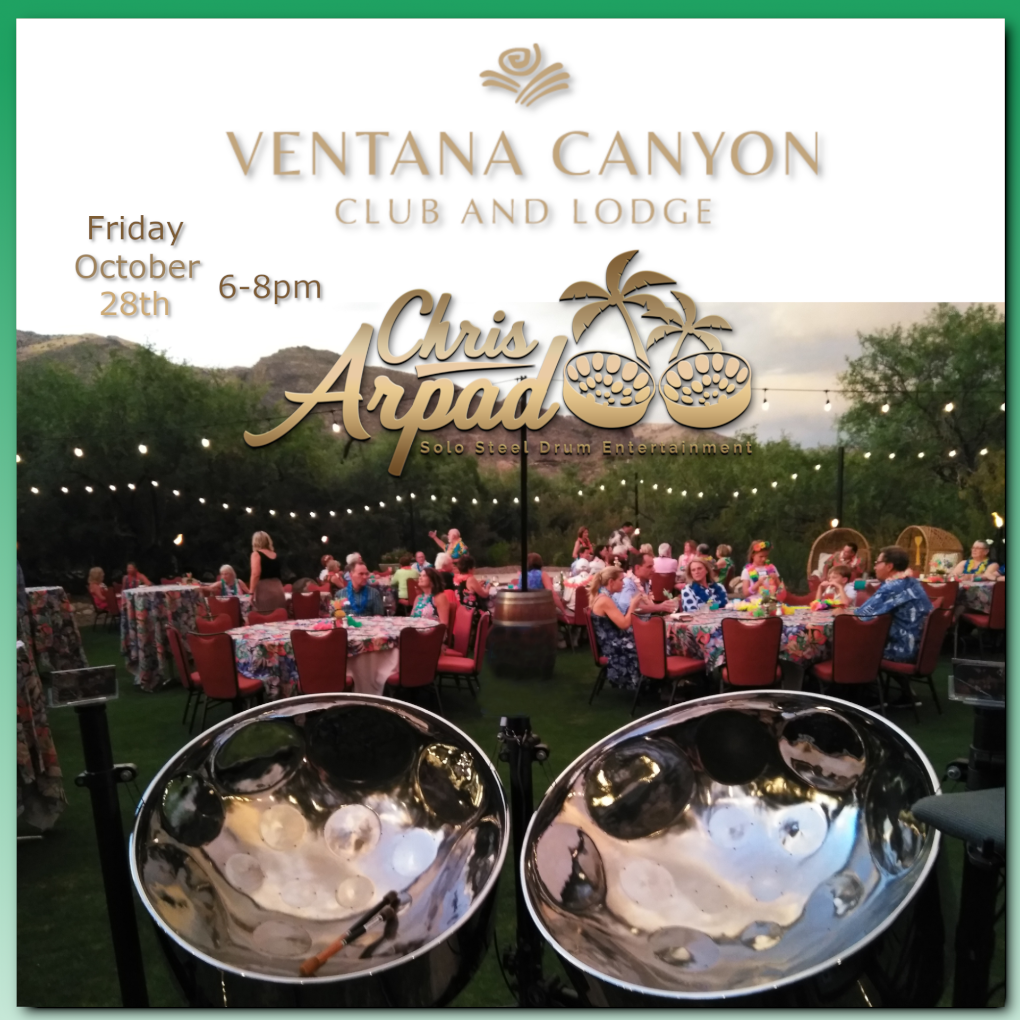 Ventana Canyon Club And Lodge
You will find him at Arizona's finest local Resorts, Private Clubs, Restaurants, Corporate events, Festivals, House Concerts, Social Clubs, Street Markets, Malls, Private parties, Retirement Communities, Brew houses, Wineries, and Wedding Venues.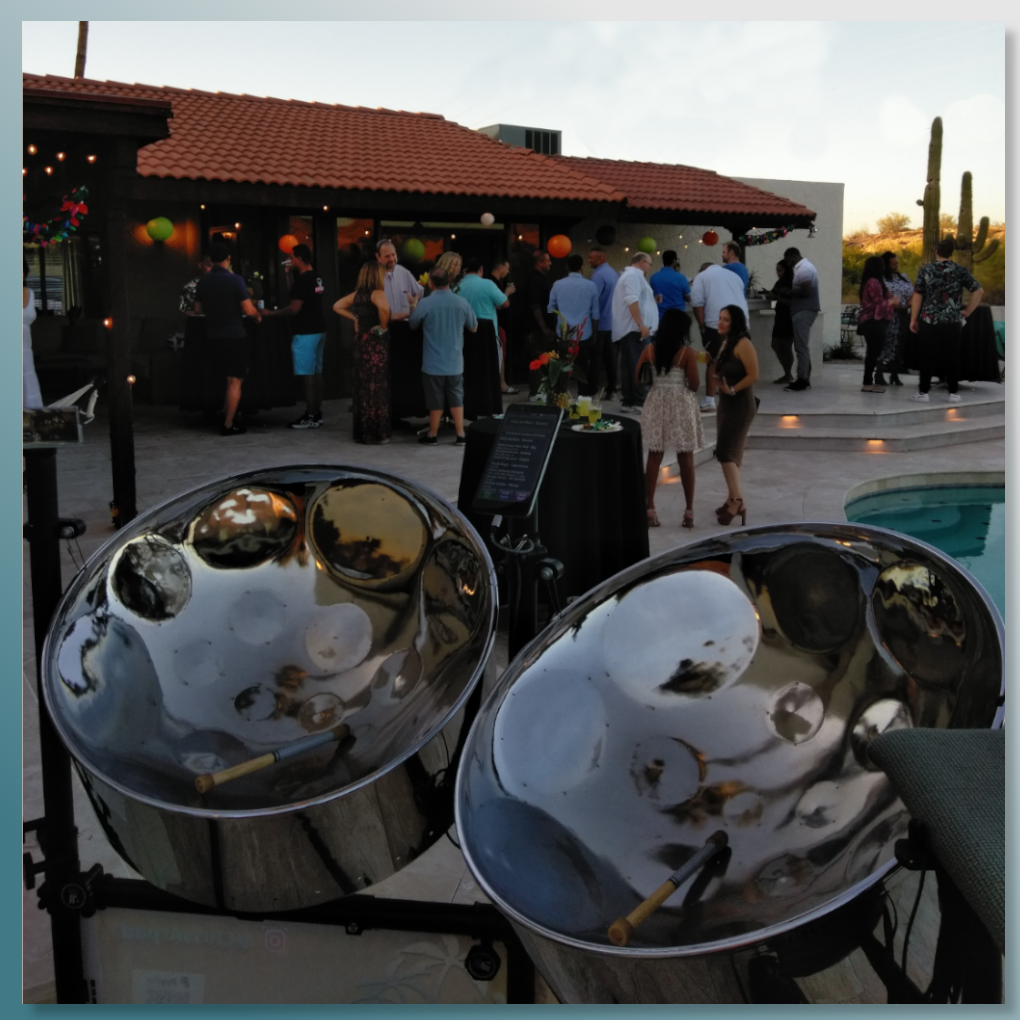 Fountain Hills, AZ – Private Party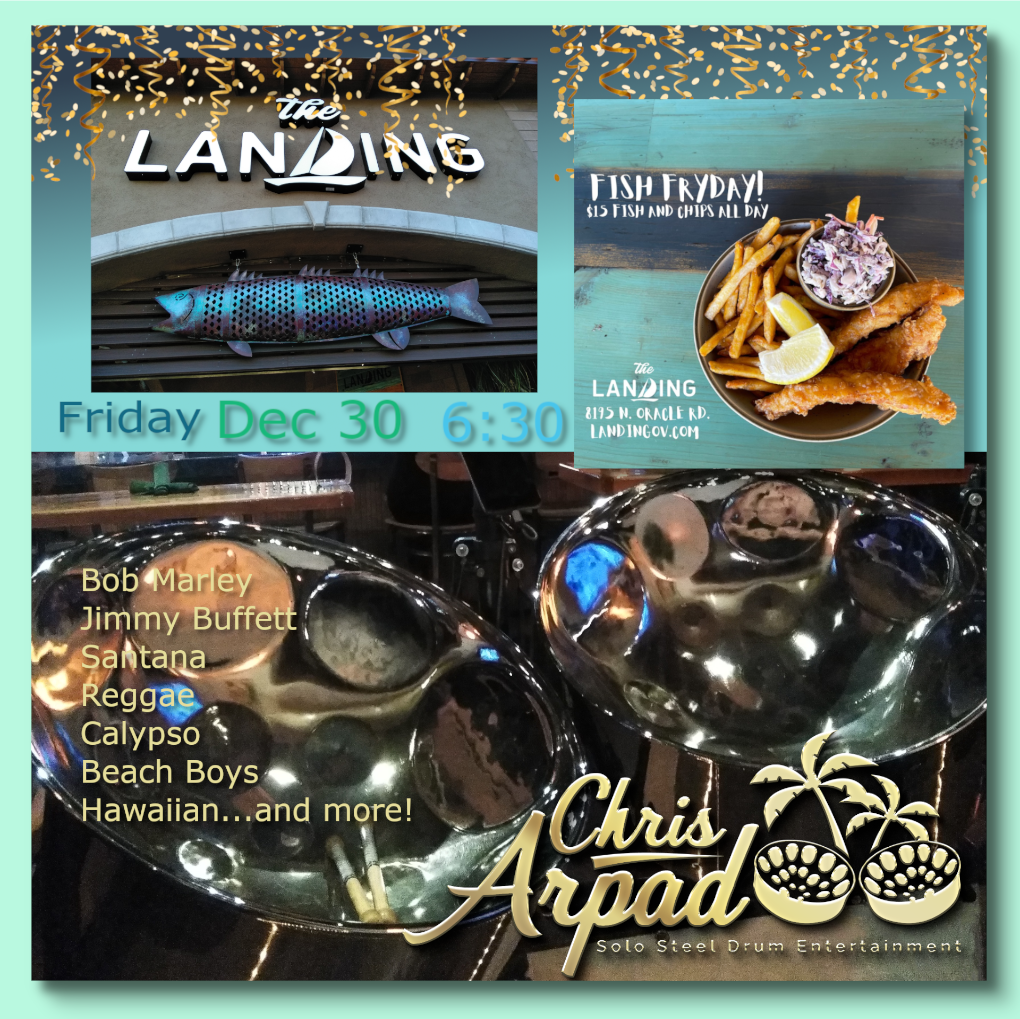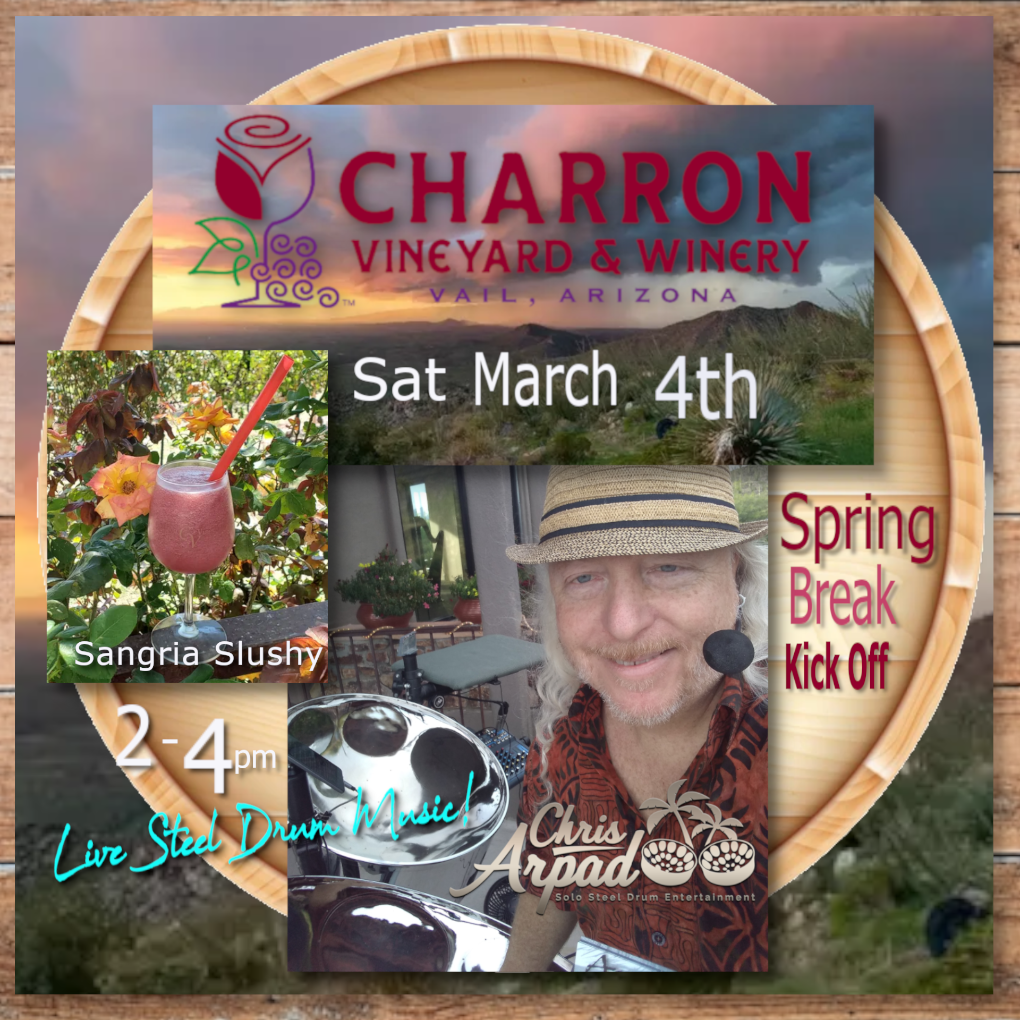 The Charron Vineyard & Winery, Vail, AZ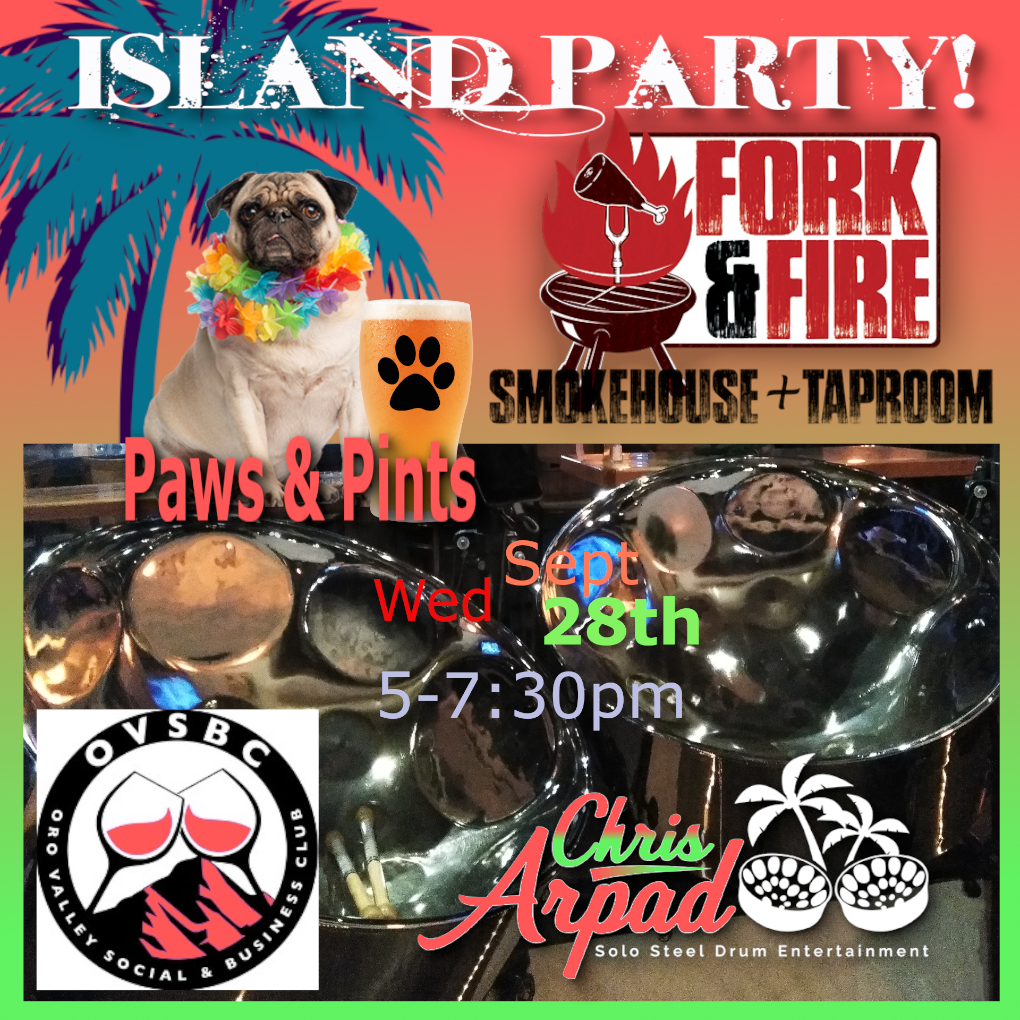 The Oro Valley Social Business Club, Fork & Fire Smokehouse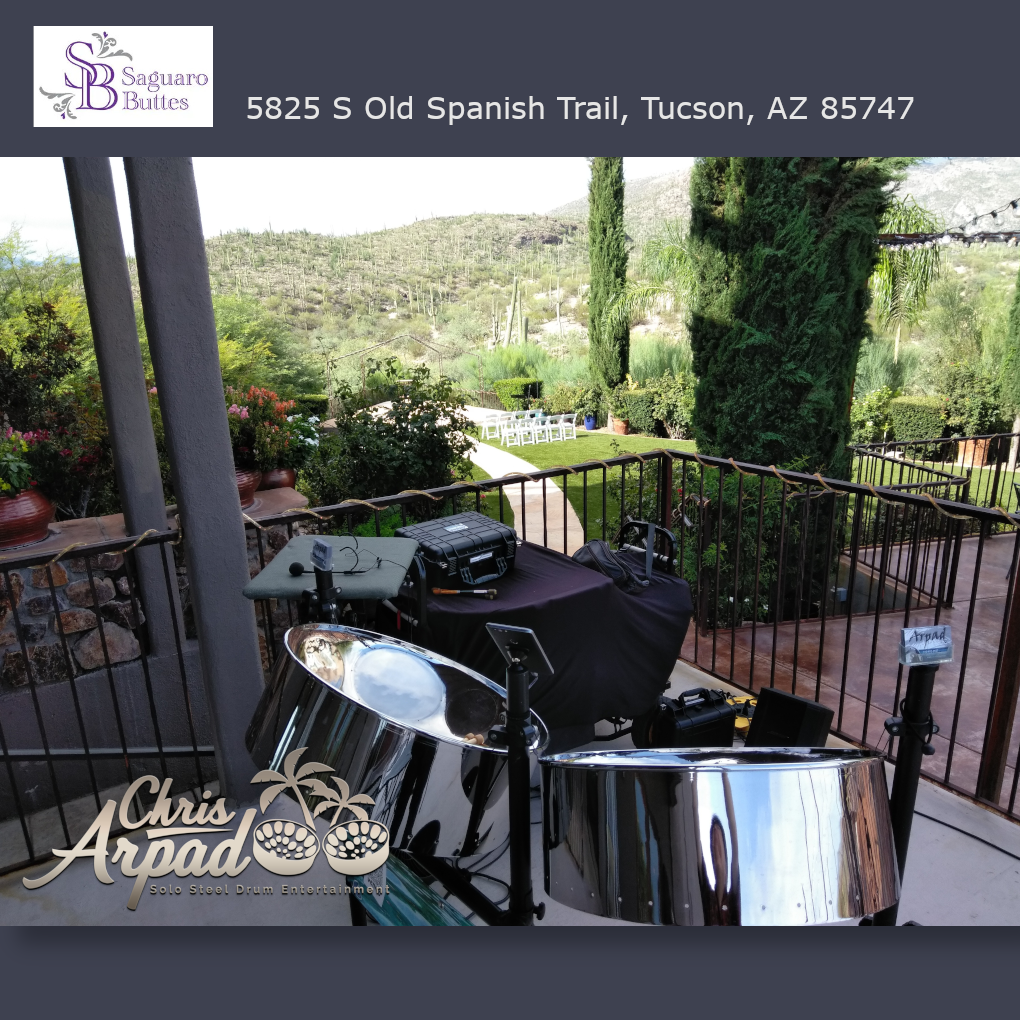 Fortunately, This list keeps growing!
So Check the Upcoming Shows page for the latest listing of shows and Don't despair if you can't find him at your local venue. Just contact him and he'll be happy to bring the show to you, This solo steel drummer is always for hire. Have Steel Drums, Will Travel, and Will Smile!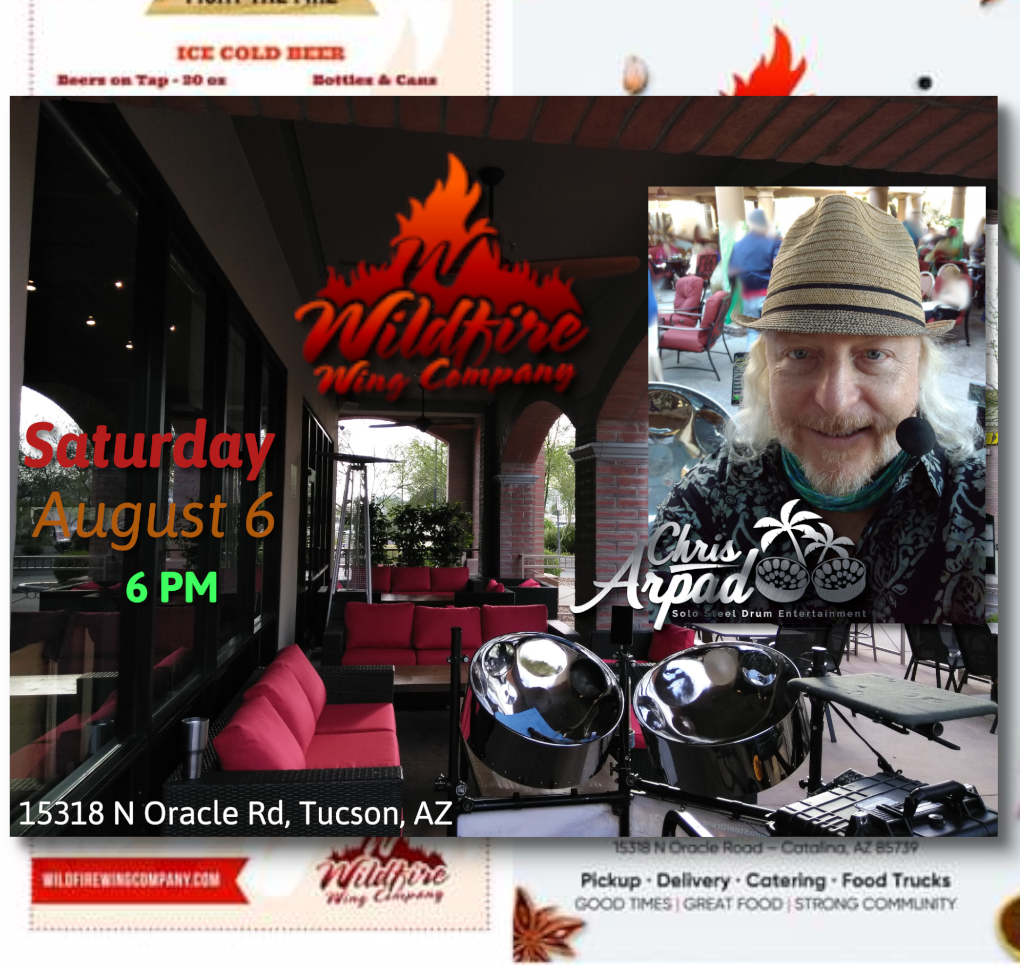 The Wildfire Wing Company
The Pit Stop – Food Truck, Street Performance