Chris Arpad – Solo Steel Drum Entertainment – Coconut Palapa Show Ep. 1
Wednesday, November 22nd, 2023
4:00 pm – 5:00 pm PST
5:00 pm – 6:00 pm MST
6:00 pm – 7:00 pm CST
7:00 pm – 8:00 pm EST
URSA Live – Click Link 
https://www.ursalive.com/chrisarpad
A Palapa: is an open-sided dwelling with a thatched roof made of dried palm leaves. It is very useful in hot weather and, therefore, very common on Mexican beaches and deserts.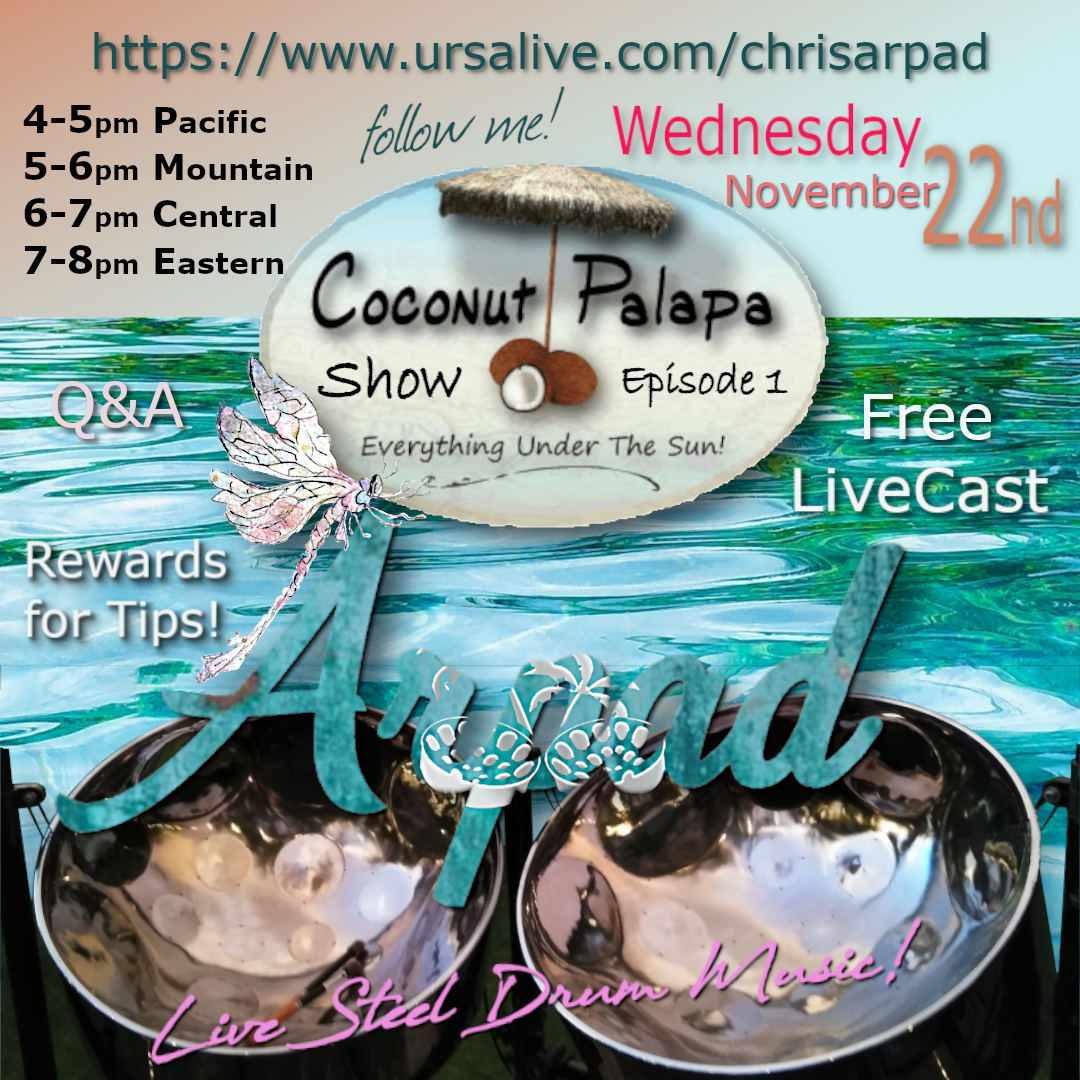 You must be a registered user to participate in this chat.
Enjoying the Show &
Wanna send some Love?
Tips accepted via PayPal, Zelle, or Venmo. . .  Thank You!!!