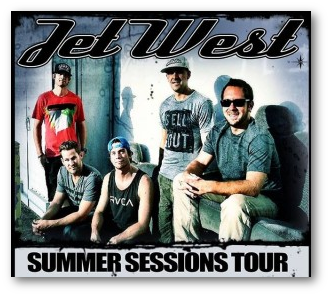 Reggae/Rock producer/ engineer Lewis Richards, of 17th Street Recording Studio recorded me on several tracks for a great new Southern California beach rock-reggae band from San Diego, CA called Jet West.
These guys are definitely taking off, their debut album, "Dropping In" on indie label, Hidden Reef Records has already been nominated Best New World Music Album at the San Diego Music Awards 2011; and nominated for Best Rock at the 2013 San Diego Music Awards.
Jet West is:
Deren Schneider (bassist/vocalist)
Scott Floquet (lead vocalist/guitarist)
Derek Potter (Drummer)
Chris Warner (lead guitarist/vocalist)
Jack Taylor (trumpet/percussionist/vocalist)
My first contact with Jet West was through bassist Deren Schneider. He reached out to me via email from my website, told me they were thinking about trying some steel drum sounds for their new record and were in the studio with Lew Richards, would I be available and interested to do a session with them… and that would be  – yes for me.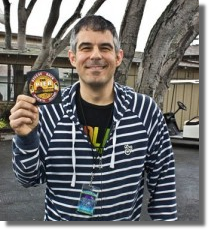 Lewis Richards
When I arrived at the 17th Street Studios in Costa Mesa, Jack Taylor was in the booth laying down some hot horn track overdubs and everything was a groovin motion. Deren introduced me individually to the guys between takes, and there was a great positive vibration in the air, I felt right at ease, great studio. I would not hesitate to predict great things are going to be coming from Lew and 17th Street Recording and I'm looking forward to hearing all of it.
Everyone seemed pretty hyped to have steel drums in the studio, even Lew commented that it was a first for the studio, and him peronally – he was anxious to hear them, and record them too.
Jet West's reggae style is varied from what I'm accustomed to playing; it fuses rock, both traditional and harder rock with an edgy element, with that great reggae feel. I think it's fresh and totally loved the opportunity to play on it. Originally they were hearing me on two specific tracks, but I felt a connection with another one too, so I wound up playing on three in total and I'm anxious to hear what Lew uses on the final album. Honestly I would have played on the whole album if they let me. It was a great time.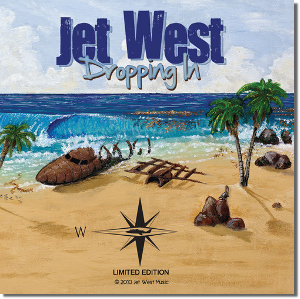 Jet West Dropping In
Lew Richards is the go-to producer for South Coast Rock/Reggae. He's played the reggae scene with this band Jesus Wore Dickies even before started producing others, and since then worked with Slightly Stoopid, The Dirty Heads, Rome, Micah Brown, and legends Sublime, Sting and Mary J. Blige. Anytime you need some pans Lew, I'm your man!