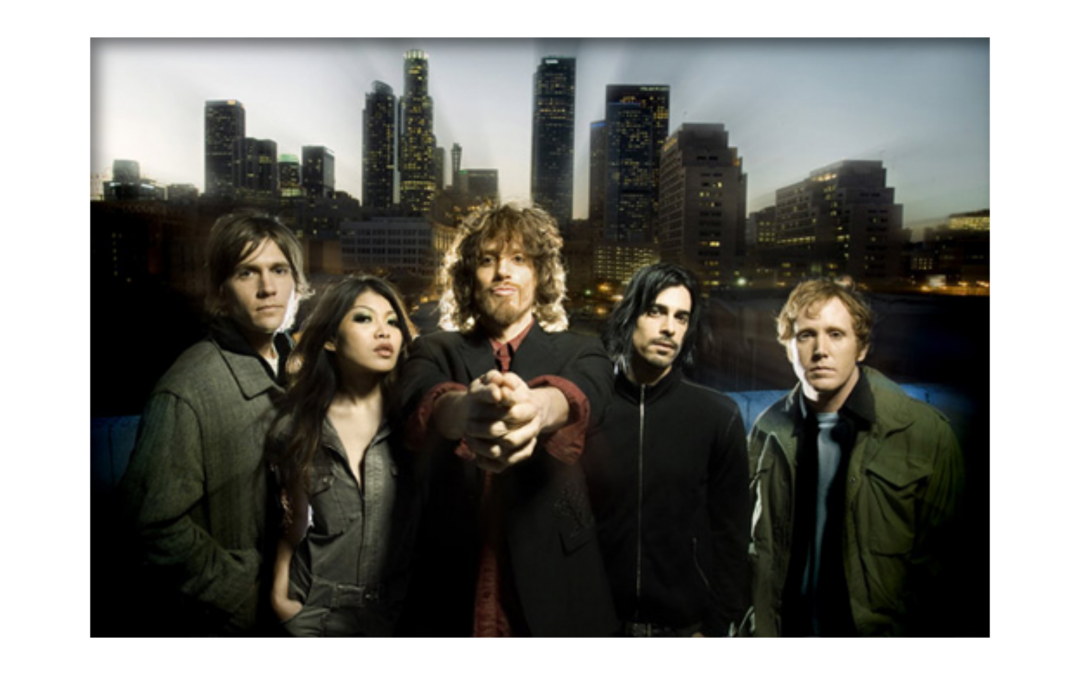 So, I think it was sometime January 2007, Francis Ten, bassist for the band West Indian Girl was looking to add some steel drums to their sound and emailed me. I didn't know the band at the time so I did a quick google search and discovered a rather trippy music video for "What Are You Afraid Of" with the band in a field, strolling around with a huge elephant and thought, Ok, yeah! this looks like fun, definitely out there kind of thing. I'm game, let's see what I can do with this and where it goes. Check out the video "What Are You Afraid Of". You'll see the elephant and get an idea of what I was seeing…
I went to their studio, and I'm not going to lie, it was sketchy looking to say the least. The "studio" was in a warehouse building downtown Los Angeles around 4th & Wall. There were scads of homeless people camping and zoning out in front of the place and Francis was out on the sidewalk amongst them there to meet me along with his dog Tony, a rather formidable Boxer. I was really wondering at that moment, what I had gotten myself into…but decided I was "all in" and just went with it.
I've had a few bad experiences when I was a kid, being chased by a pack of dogs once on my paper route, and some not-so-nice encounters with pit bulls, so I was a bit apprehensive meeting Tony, and wondered how it would affect my playing.
Fran was very cool enough though and put me at ease, explaining as we were loading in, that when the band made their first record contract money they immediately invested in their own recording gear, for the luxury and freedom of recording at their own pace and schedule. This place offered the solace and security they were looking for, and obviously the price must have been right.  You know, the whole thing – it was so gritty – LA, that I think for better or worse the enviornment made its mark on their music too, it was quite a trip.
But then again, as I was rationalizing the immediate scenario – with all the crazy people lying around on the sidewalk – the idea of  having a big dog on your side like Tony seemed anxiously reassuring. Providing he was indeed on my side!
The only entrance to the place was a rollup security door, and there were some tight stairs at first, but then we were able to use my equipment cart to load everything up. Then we started rolling down the dimly lit narrow halls of this stark abandoned-like warehouse towards one of those freight elevators, honestly…it was like out of a dream…the whole thing seemed rather surreal.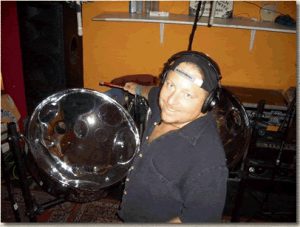 Chris Arpad recording "Up the Coast"
I met Robert James in their studio loft that day. He had this wild hair and beard, very soft spoken when he spoke – which was not often at all. He mostly kept to himself, glued to the computer screens and attending to the engineering board.
The space was actually pretty cool, very large rooms with tons of vintage instruments and their new studio gear. I set up on a great old Persian rug, and we made some magic. It was a lot of fun. I didn't get to work with the whole band that day, only with Robert, Fran, and Tony!
The tune "Up The Coast" was mostly in the can, and I was needed to add some color and ambiance for the track.  It was a joy to play on. We made several takes, and during breaks I learned that the band was basically Fran and Robert at the core. They originally met in Detroit, moved to LA, recorded their music and scored a record deal before they even had a group. The name West Indian Girl actually came from a slang term for a strain of LSD. They thought it sounded cool and fit the sound of their music image.
But honestly, and I hope I'm not giving away any trade secrets here, these guys were not druggies at all from what I could see. No signs of drugs anywhere, in fact they seemed more like organic-vegan surfer dudes. The warehouse studio, however, did fit the seedier drug image of LA, but the reference for the band seemed way more a self-imposed moniker than actual reality for these guys. But hey, what do I know, maybe I caught them on an off day, or they just didn't care to share with a brother. Here's the final track that I played on below, "Up the Coast."
West Indian Girl became a complete Rock Sextet and started touring in 2004. Original members were Robert James (vocals/guitar) and Francis Ten (bass) are joined by Mark Lewis (drums/backing vocals), Nathan Van Hala (keyboard), and Amy White (keyboard/backing vocals), and Mariqueen Maandig (vocals/percussion). 
Updates: Since my time recording with West Indian Girl: Mariqueen Maandig, was featured as the "Becoming Attraction" for the January 2009 issue of Playboy magazine.
Mariqueen left West Indian Girl and married Trent Reznor, of Nine Inch Nails and became part of the post-industrial group How to Destroy Angels along with Atticus Ross and Rob Sheridan.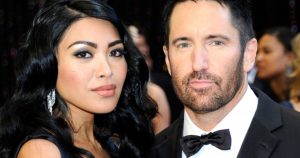 Trent & Mariqueen Reznor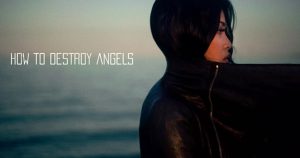 How to Destroy Angels –
Album cover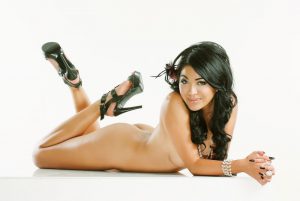 Mariqueen Reznor –
Playboy 2009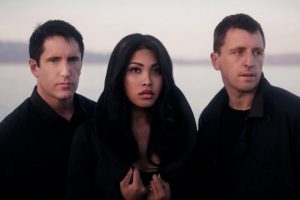 How to Destroy Angels
And the saddest of news, I learned that Fran's dog Tony passed in 2012. Tony was a very cool and amazing dog, and I'm so sorry to hear of his passing.  He will be missed. Such a great dog!
West Indian Girl continues to produce albums at their own pace. There are many remixes of their tracks floating around in the internet ether.
Fran Ten can also be heard with another project performing with the four piece hard rock band Breaking Arrows. I enjoyed following their Japan tour on line. …hey Fran, know it's a stretch but if you need some pans on any of this I'm game! 
Check out their video below. Broken Arrows – Tears Falling Heavy.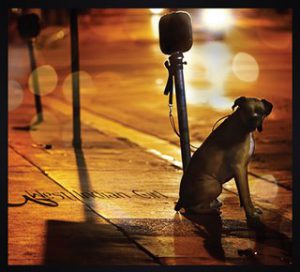 Tony on the cover of "4th & Wall"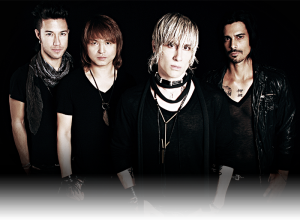 Breaking Arrows